Argent is a women's workwear brand, established in 2016. We began working with Argent in 2019, with a new brand identity.

Argent has a colorful and modern approach to workwear, and a dedicated following of women who wear Argent to feel good and look good within a professional dress code. Along with the new brand identity, we relaunched the brand with the "Work Friends" campaign, celebrating the stories and style of the ambitious, accomplished women at the heart of Argent.

We continued art directing this campaign in 2022, as well as the Spring Collection lookbook. These images were featured in a direct mailer we designed for the brand.
Brand Identity
Campaigns
Ecomm Photography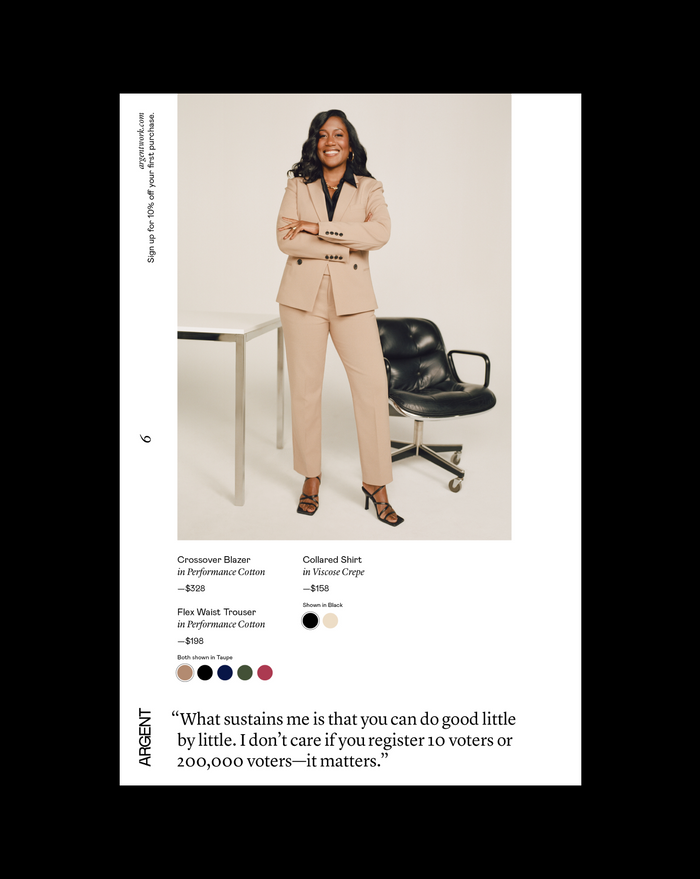 The "Work Friends" series showcases real Argent customers and their professional stories.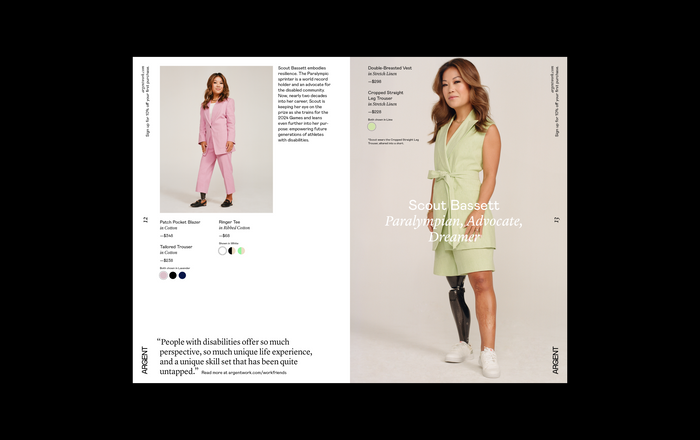 Spring/Summer 22 Campaigns and Mailer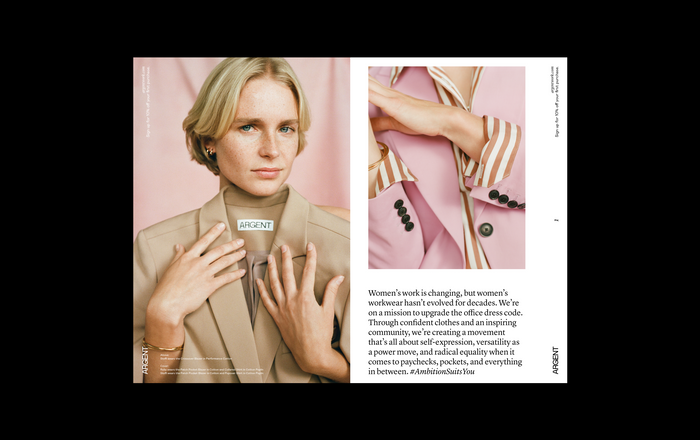 Argent relaunched in 2019 with a new brand identity and the first "Work Friends" campaign.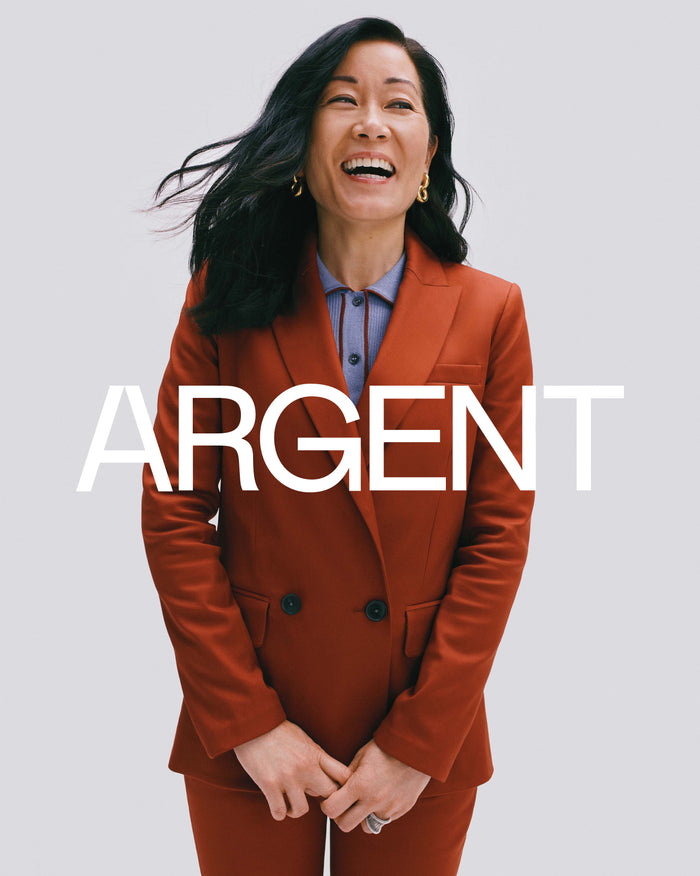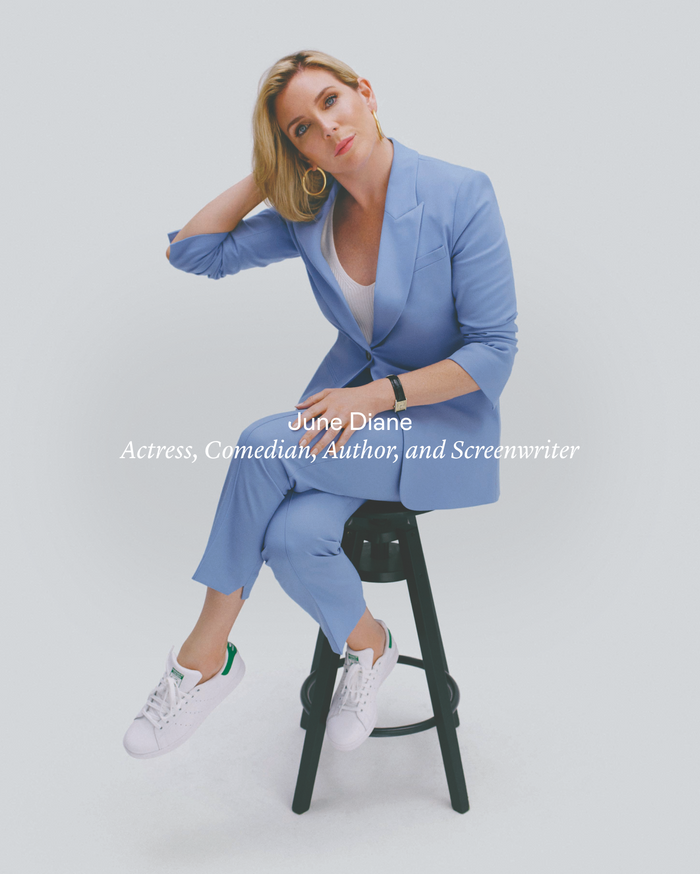 Photographer: Matthew Sprout
Video: Nate Best
Styling: Vittoria Cerciello
Makeup: Daniel Martin
Hair: Yukiko Tajima
Production: Wildcat