Much of Playboy's visual DNA comes from the magazine, which closed in 2021. As Playboy transitions from an editorial platform to a consumer brand, and shifts from print to digital, Decade was asked to craft an evolved identity to meet these new challenges.

Decade created a new brand identity for Playboy, built around its iconic original logo. We developed brand guidelines, design templates, and two campaigns to launch the refreshed brand in Fall 2022.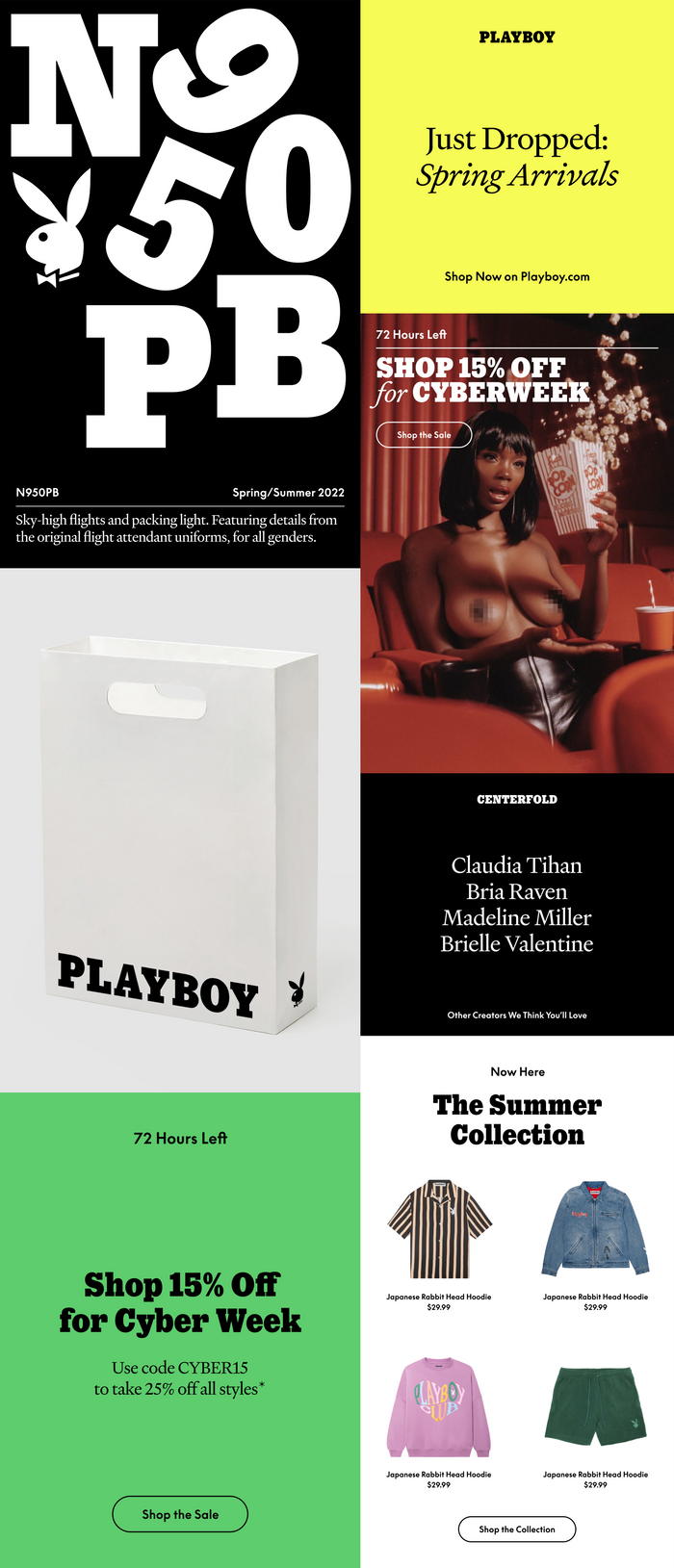 Positioning the Bunny Suit as the ultimate Halloween costume, we created Playboy's Halloween campaign. Referencing classic thrillers and iconic spooky scenes, our bunnies are in on the fun.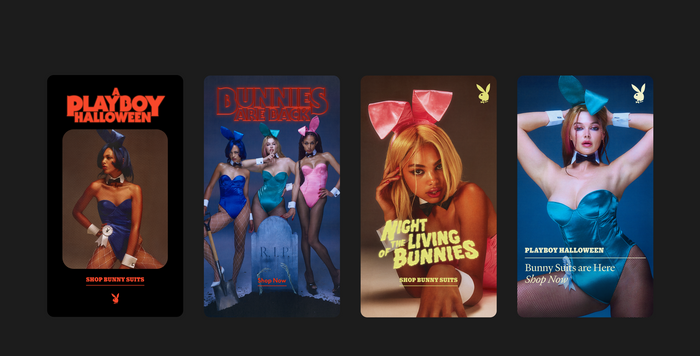 We created Playboy's Back to Campus campaign, showcasing apparel at a contemporary pricepoint for a customer new to the Playboy world.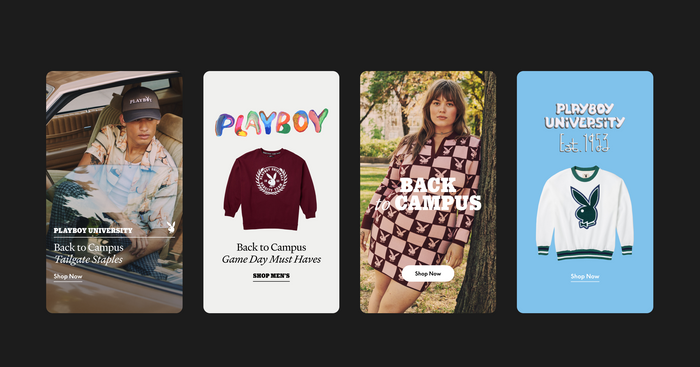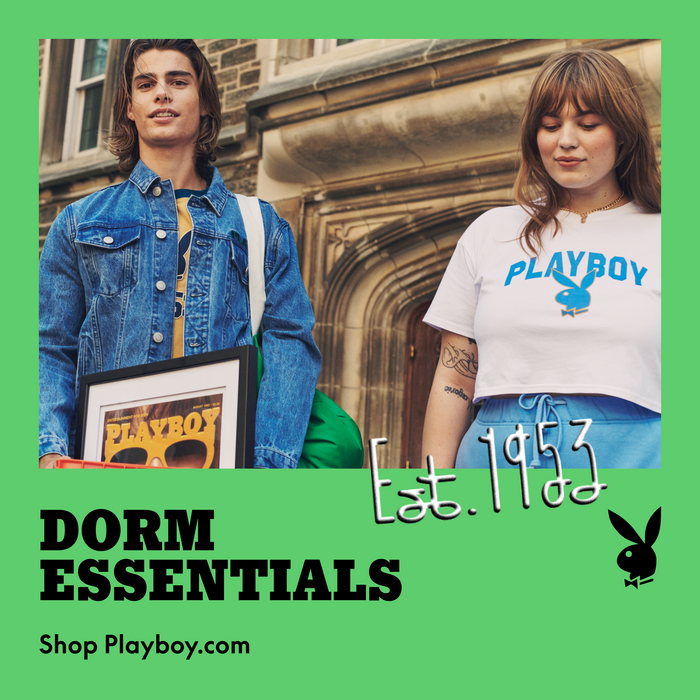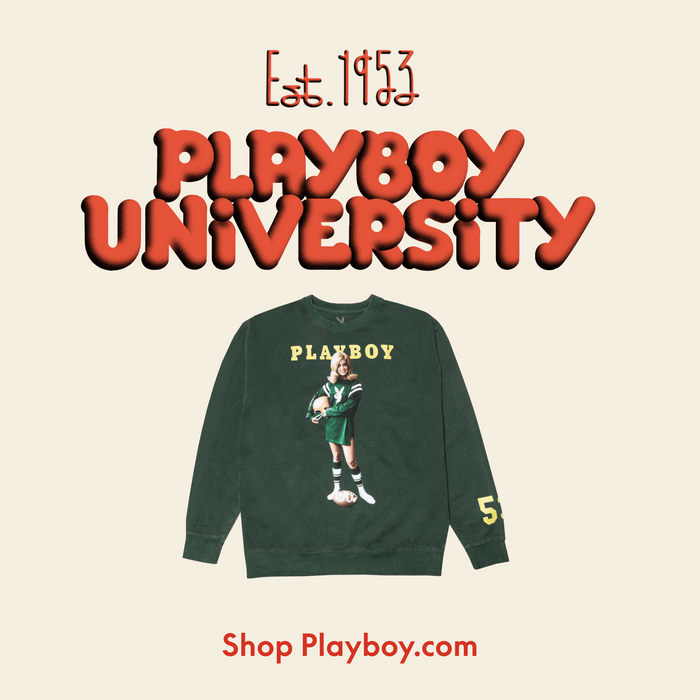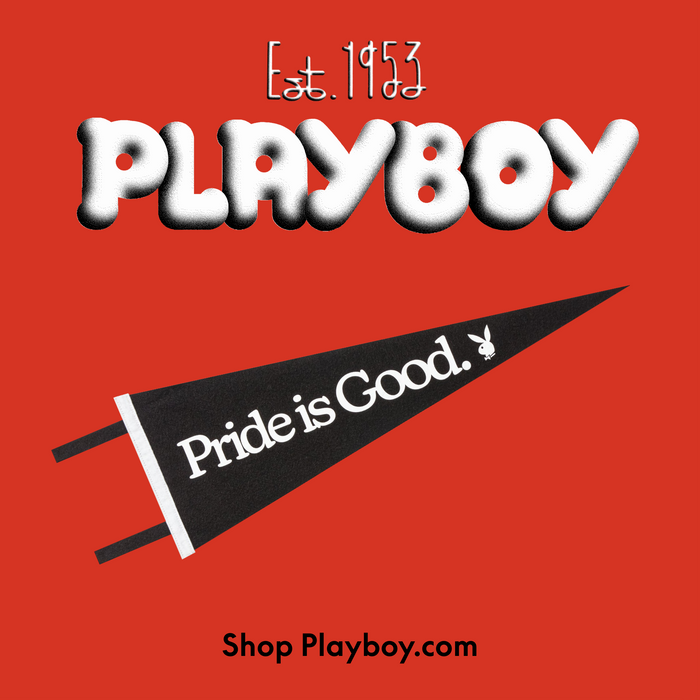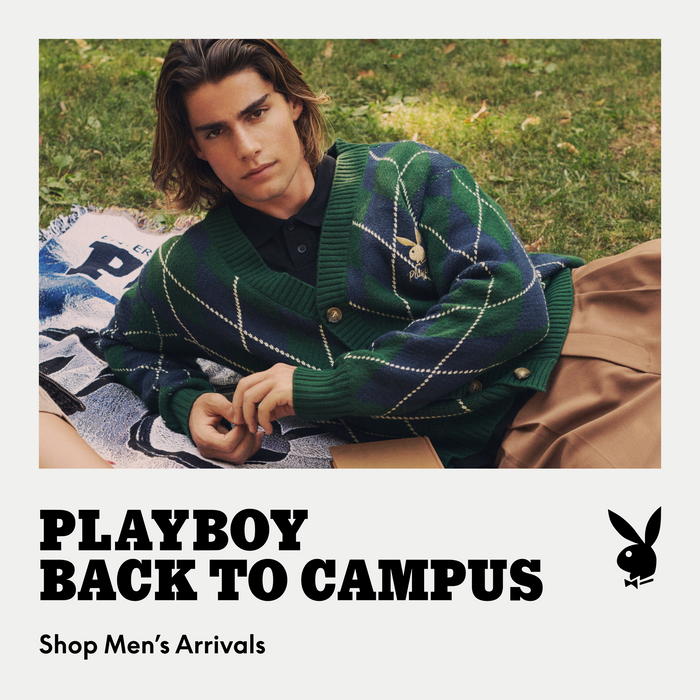 Brand Identity
Brand Guidelines
Styleguides and Design Templates
Campaigns